MBA - International Human Resource Management
MBA ›
MBA - International Human Resource Management
Citește mai multe despre acest program pe site-ul școlii
Programul de descriere
Scholarships available until September 30th, 2020
"We believe that everyone with the desire and qualifications to study at IUBH should have the opportunity to do so. Therefore, all applicants by September 30th, 2020 will receive a 2.500€ scholarship from IUBH University of Applied Sciences. The amount of scholarships is limited and only available for the first 100 accepted applicants. Apply today and receive the scholarship!"
Due to COVID-19, all lectures at IUBH University of Applied Sciences will occur in a virtual classroom until further notice. We aim to ensure that the current special circumstances will not result in students being disadvantaged in their course of study.
Career springboard MBA
Finding skilled employees through "talent scouting", developing new online training or coaching employees – HR work can be very diverse. Have you already gained some work experience after completing your first degree and would you like to expand your knowledge in this field and your general management skills to reach the next level in your career?
Then our MBA with a major in International Human Resource Management is the right choice for you. To comprehensively prepare you for a successful career in human resources, we provide you with important specialist knowledge as well as advanced know-how for strategic and operative thinking in companies. After graduating, you will in a position to take on responsibilities in an exciting environment.
Facts & Figures
| | | |
| --- | --- | --- |
| Degree: | Study model: | Duration: |
| Master of Business Administration (MBA) | on Campus, Smart Entry | 3 semesters |
| Campus | Tuition: | Admission: |
| Bad Honnef, Berlin | from 5.995 EUR per semester | Bachelor's degree, professional experience, proof of English language skills |
What you will learn from us
The MBA gives you expert and general management know-how and will help you develop your individual methodical skills:
You will deepen your knowledge in the areas of business management and leadership through academic and practice-oriented modules.
You will actively work on your soft skills such as communication skills and intercultural awareness.
You learn the basics of strategic HR management.
You discuss personnel development measures as well as international and multinational concepts for leadership and motivation.
And you compare international approaches in HR management and expand your knowledge of other research topics.
Course of study at a glance
1st Semester
Leadership
Innovation and Entrepreneurship
International Marketing
Performance Management
Corporate Finance
Managerial Economics
2nd Semester
Elective courses (choose 4 out of 5)
Comparative Human Resource Management
Research Methods for International and Comparative Human Resource Management
Assessment for Personnel Selection and Development
Current Issues in International Human Resource Management
International HR Strategy
Regular courses
Strategic Management
Operations and Information Management
3rd Semester
Business Ethics & Corporate Governance
Capstone Project
How does the course of studies work?
In the second semester of your MBA program International Human Resource Management, you choose your major and set your personal focus.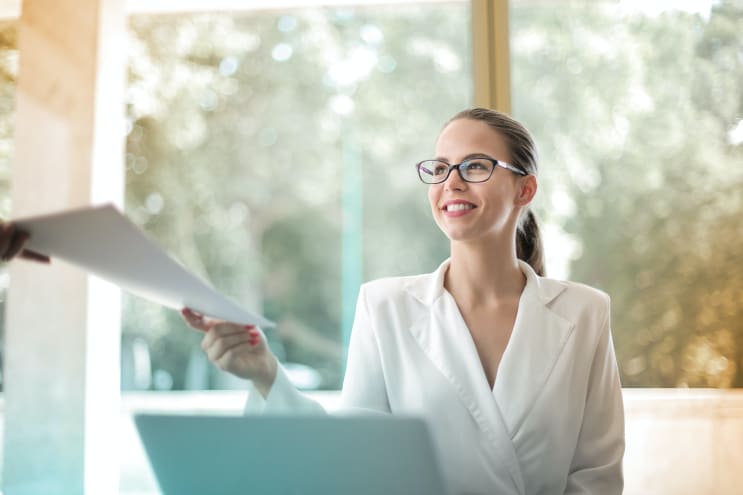 Where you will be studying
You can pursue your MBA degree at the two German campuses in Bad Honnef and Berlin.
Career Possibilities
HR personnel can do much more than look over applications, conduct interviews, and draft employment contracts. Because of a shortage of trained HR personnel, their skills are needed in all areas in the selection, assignment, and promotion of staff in line with corporate goals. After graduation, for example, you can work as a:
Human Resources Manager
As Human Resources Manager, you work very closely with the Executive Board and are primarily responsible for HR work from a strategic point of view. Your areas of responsibility include strategic planning of personnel policy, training, and social policy in the company, development, and communication of corporate philosophy and objectives, determination of salary policy, personnel planning, recruiting, personnel marketing, personnel management, and personnel development.
Personnel Developer
As a Personnel Developer, it is your job to strategically train the workforce in a company. This includes ensuring the professional development of employees and their qualifications in relevant areas, such as analytical thinking, project management, and cost awareness. Personnel Developers also provide for the development of social skills, including self-management, empathy, and leadership skills.
Human Resources Officer
As a Human Resources Officer, your job is to recruit new employees and look after current employees in a company. You write job advertisements, coordinate applications, review application documents, and conduct job interviews. You also draft employment contracts and employment certificates and calculate personnel costs. Planning of training courses, seminars, workshops, etc. is also part of your area of ​​responsibility in personnel development.
Your career? International!
Whether it is at a global medium-sized company or at a multinational corporation abroad – the IUBH prepares you well for the global job market. The numbers speak for themselves: 3 out of 4 of our graduates work in an international environment, and every third person works abroad.
Admissions Requirements
Studying at the IUBH supports and challenges you. Here is what you need to become part of our university.
Bachelor's degree from an accredited university (3-year program or equivalent to 180 ECTS)
A final grade of at least "Satisfactory" (Minimum grade point average equivalent of 3.0 according to the German grading system)
At least 1 year of full-time professional and relevant experience after your Bachelor´s graduation (internships do not qualify)
Proof of English proficiency: Academic IELTS 6.0 / TOEFL IBT 80 points / PTE 56 points (overall) / Duolingo 105 points / Cambridge Advanced or Proficiency
Just send us your application and our Admission team will guide you on your options.
Admission process
Have you chosen a degree program? Apply now! We will take you through the admission process step-by-step, and look forward to getting to know you better.
EU & EEA applicants
Upload your application at www.iubh.de/onb
Conduct Admission Interview
Receive a letter of admission & tuition contract
Send back signed tuition contract
Start your studies at IUBH
Non-EU applicants
Upload your application at www.iubh.de/onb
Conduct the admission interview
Receive the offer letter
Make a deposit and open blocked account
Receive the letter of admission & tuition contract
Receive your visa and start your studies
Required documents
After you submit your online application, we will check if you fulfill the entry requirements and will contact you within two weeks. Please be sure to send with your application all of the documents listed below:
CV
Letter of Motivation
Passport Copy
Academic Diplomas and Transcript of Records
Proof of English Proficiency (IELTS/TOEFL/PTE/Cambridge A or P)
Proof of work experience (if any)
Hospitality Management | A brief explanation from IUBH Professor Legrand from IUBH on Vimeo.
Ultima actualizare Iul 2020
Despre facultate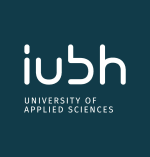 IUBH Campus Studies at IUBH University of Applied Sciences offers on-campus degree programs that have a strong international focus: all courses are taught in English, the curriculum is aligned to the ... Citeste mai mult
IUBH Campus Studies at IUBH University of Applied Sciences offers on-campus degree programs that have a strong international focus: all courses are taught in English, the curriculum is aligned to the future needs of international companies. Professors and students from over 85 nations meet and work together on–campus.
Citește mai puţin